Do you need help with blocked drains in Hampshire?
We can repair your drain problems quickly and efficiently
At Drainage Hampshire, we specialise in the unblocking of drains using specialised equipment, our vans are equipped with the very latest diagnostic technology, enabling them to accurately pinpoint any problem quickly.
Having worked within the industry for many years, we are available 24 hours a day for any type of blockage or leak related emergency.

Working across Hampshire, at Drainage Hampshire we specialise in providing prompt and competitive drainage solutions.
Always on hand to help with all size drainage problems, we know you will be 100% pleased with our service, give us a call to get in touch.

Welcome to Drainage Hampshire, providing cost effective and fast drainage services and solutions for both residential and commercial clients across Hampshire and surrounding areas. We provide solutions for all drainage problems including blocked drains, cracked pipes, root problems, CCTV surveys and much more. We have a skilled team of engineers who are specialists when it comes to drainage problems and can resolve any issue in any circumstance.
Drainage Solutions in Hampshire
When it comes to unblocking and clearing blocked sinks, showers or baths, Drainage Hampshire has the expertise and equipment you need to get the job done quickly, professionally and with the minimum of fuss. Over the years we have found many people try to clear a drain themselves before calling the professionals which could cause more harm than good. With access to all of the most advanced technology to get rid of drainage issues, we know you will be 100% pleased with the outcome, give us a call now to get in touch.

Reliable Drainage Services & Solutions
If you are in need of an emergency plumber to come to your property here at Drainage Hampshire we can help. Regardless of what your issue may be we have the knowledge and skill to repair any sized project. When your drains are blocked and your home or property is threatened with flooding, you want help quickly, we act promptly and efficiently, dispatching our fully qualified engineers in no time at all.  Our team only ever use the most up to date technology and equipment to evaluate and repair your drainage problems.
We are all faced with drainage problems at one point and can be very distressing when it does happen causing not only present disruptions to our lives and severe inconveniences, but also health risks, which is why we are available within Hampshire anytime during the day, 12 months a year.
PROUD MEMBERS OF CHECKTRADE, CHAS ACCREDITED, ISO CERTIFIED & CONSTRUCTION LINE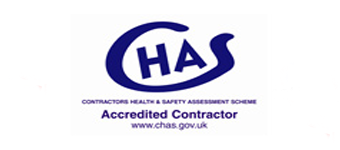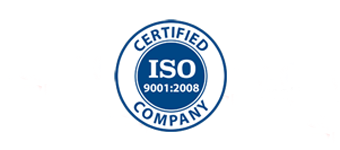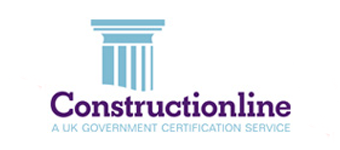 Do you need help with your blocked drains?
Contact us today to request a quote directly from one of our professionals, we can offer our expert advice on our drainage solutions.
Mobile 07770 770 080
Rapid Response 0800 328 7692
Office 01425 653 889
Email info@thedrainexperts.co.uk
Mobile 07770 770 080
Rapid Response 0800 328 7692
Office 01425 653 889
Email: info@thedrainexperts.co.uk
Company registration number: 10002620.
We operate throughout Hampshire and can respond quickly to the entire region for both residential and commercial clients.
Post: 4 The Glenmore Centre, Sandleheath Industrial Estate, Fordingbridge, Hampshire, SP6 1TE
© 2020 Drainage Hampshire